This term, our children have participated in the following events:
Inter-school cross country;

Year 3/4 tennis tournament at Deanes;

Netball friendly matches;

Netball tournament at Deanes;

Hockley Traders inter-school football competition at Ashingdon;

Football league matches – finishing second in the league;

Netball league matches – finishing second in the league;

Netball tournament at Wyburns – both teams finishing in second place;

KS1 Summer Games at Deanes;

District Sports at Garon Park – achieving third place as a school;

Sports Day;

Swimming lessons at Greensward Academy;

Hockley Sports at Plumberow.
Our sporting events have been extremely successful once again this term! Both our school football and netball teams finished second in their leagues! We also improved on our District Sports position to achieve third place!
Our District Sports team was very strong and many children won medals for individual We have links with Greensward to use their minibus and swimming pool which has enabled a group of 14 Year 3 and 4 children improve their very limited swimming skills at no cost to their families. They are taught by two qualified instructors and, as a result of the support they received, all of the swimmers made progress with some even achieving their 50 metre certificates!
achievement. Carla M received a gold medal for the long jump as did our Year 3 girls relay team! Improving on our placing from last year, this year we finished third and have a wonderful trophy in our cabinet! We are aiming for second place next year!
Following the success of last year's Sports Day, the new events for KS2 children (long jump, throwing foam javelins and speed walking) remained part of the event this year. Long jump was introduced into this year's Infant Sports Day for Year 2 children and proved very successful. We also decided to maintain another new tradition from last year: awarding gold, silver and bronze medals to KS2 finalists!
Finally, we used the new budget in April to update our supply of equipment for both PE lessons and extra-curricular clubs. The order included new footballs, goals and corner flags as well as Nerf aero howlers for throwing. EYFS teachers have also ordered some lovely new PE equipment for their new classes in September which will help to strengthen the children's gross motor skills at an early age.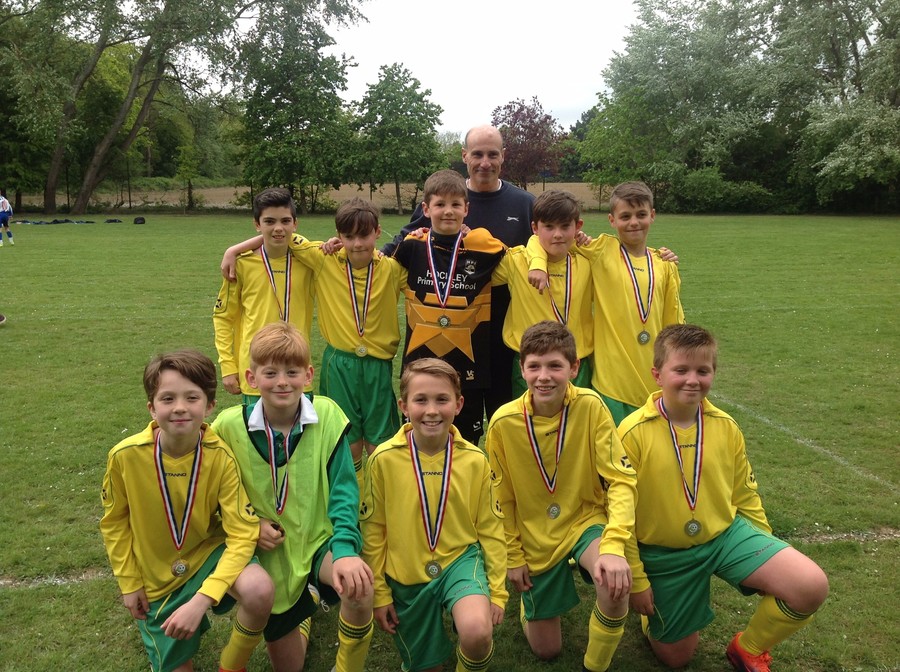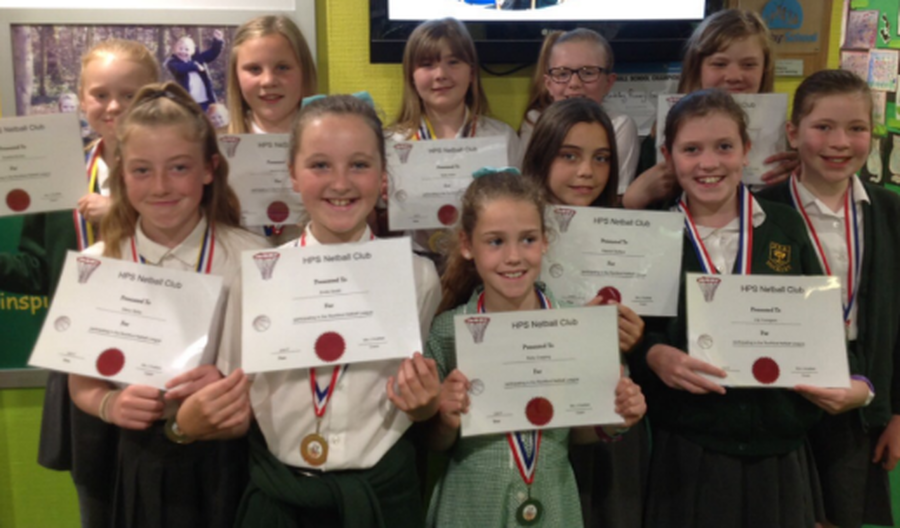 Action points from Spring term report and progress made:
Continue to participate in a range of external competitions / events. We have very successfully done so – evidenced above.
Continue with half-termly inter-house competitions. This was harder to maintain in the summer term when the Y6 House Captains have such a busy calendar including SATs exams, a week long residential and transition visits to their high schools. A new method of managing the inter-house competitions will be introduced from September.
Based on the success of last year, offer a wider range of sports at Sports Day. Last year's high standard was maintained. A new event was introduced for Year 2.
Select and train children to represent Hockley Primary at the District Sports. A lunchtime athletics club ran every Friday in order to prepare children for certain events. This was in addition to the District Sports practise taking place in weekly PE lessons. Its impact was evident!
Next steps for Autumn term:
Participate in the girls' football league.

Continue to participate in the netball and boys' football leagues.

Continue to run inter-house competitions: aim for one every half term. Meet with House Captains in the Autumn term to set the dates and events for the whole academic year.

Continue to participate in a range of external competitions and events for both Key Stages as part of the SSP.

Purchase new equipment as requested by the school sports coaches.

Ensure the netball team has a new kit in line with the boys' football team.

Use money from the budget to ensure the football team has enough of the correct kit.