Boys Football Friendlies v Grove Wood - 21st February
On Tuesday 21st February, we played friendly matches against Grove Wood school. We played two teams, so all the boys had a chance to play.
All the boys showed great teamwork and sportsmanship and played the matches in the right spirit.
Grove Wood B 0 v 1 Hockley A
The A team had a very tight game with chances being created at both ends. In the end, one goal gave Hockley the win, scored by Arthur G.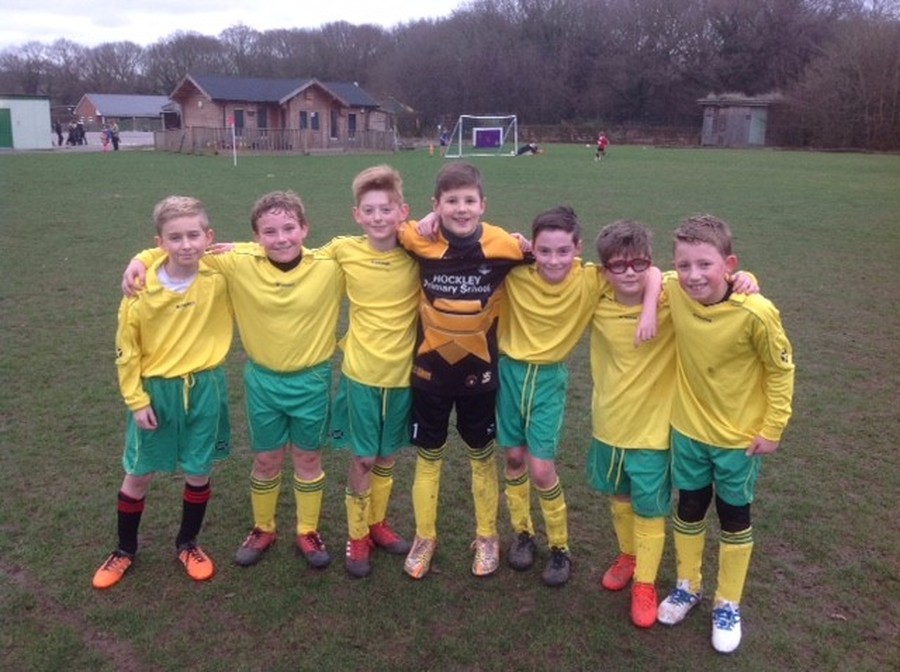 Grove Wood C 3 v 2 Hockley B
The B team also played in a very close match, and went ahead early in the game. We then created lots of chances but couldn't quite score a second. Two break away goals saw Grove Wood lead 2-1 at half time. In the second half, despite Hockley having the best of the play, they went further behind, but then showed great spirit in getting back to 3-2. But despite lots of pressure late on, we couldn't break through and score an equaliser. Scorers were Harrison T and Toby Z.