Cookery Club
Friday 19th May
Today it was Curry in a Hurry in our final cookery club session.
Ben carefully chopped the chillis.
Ashton was busy with the red onion.
James enjoyed slicing mange tout & baby sweetcorn.
Lily finely chopped the garlic.
Emilia got to work zesting the lime.
Scarlet & Jess helped to prepare coriander, mangetout & baby corn.
Carla squeezed the juice out of the lime into the curry paste mixture.
Lots of lovely vegetable preparations!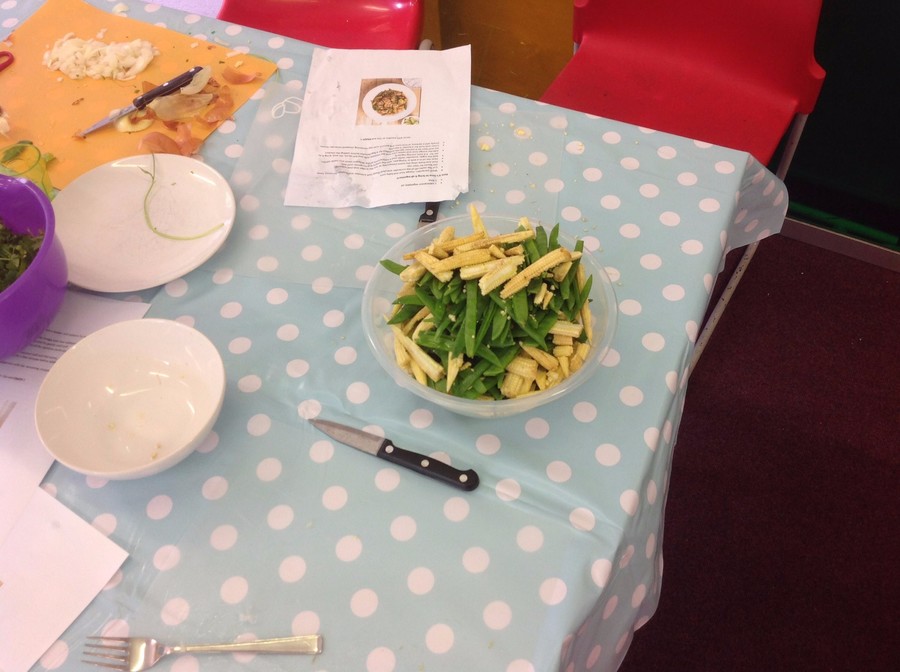 We then toasted the coriander & cumin seeds before Ben ground them up in the pestle & mortar.
Meanwhile, Scarlet & Jess carefully fried the onion.
Ashton found that having a metal spoon in his mouth reduced the tears caused by chopping onions!
Jess, Darcy & Molly had fun!
Yum! Another successful dish!

Recipes