On Monday 20th March, the school held its first Art Assembly, during which selected children from each of the year groups displayed the art that they had been doing during the term, and describing how it had been produced.
In EYFS, the theme they chose was Gruffalo, and they had to construct them using the various resources they had available to them in class.
In Years 1 and 2, they looked at the work of Claude Monet, and in particular his Water Lilies paintings. The children used water to blend the colours together.
In Years 3 and 4, the children studied several artists, including Leonardo da Vinci and Pablo Picasso. They used various techniques to produce artwork in the same styles.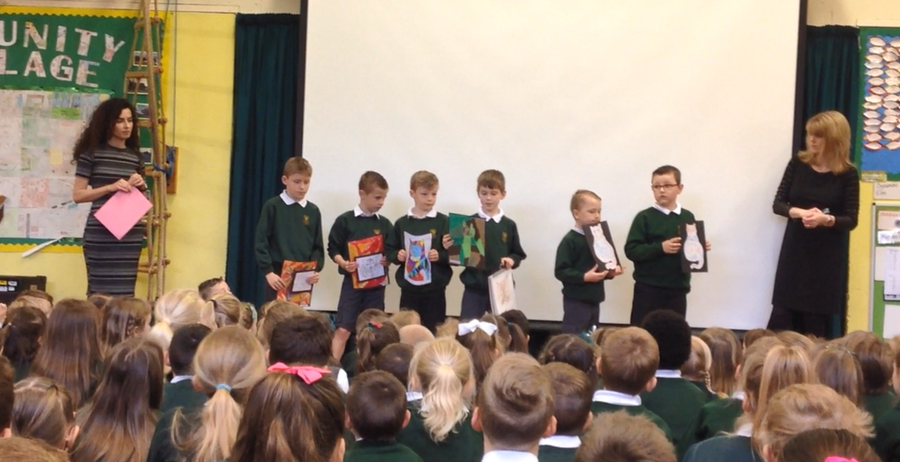 Finally, in Years 5 and 6, the children produced artwork with a space theme using an abstract background.