Cross Country at Plumberow - 21st March
On Tuesday 21st March, a number of our children represented the school in a cross country event at Plumberows.
There were races for Years 4, 5 and 6 and all our children performed brilliantly and represented the school amazingly well.
But before we could start the races, we had to warm up first, and Mrs Chatfield put us through our paces .......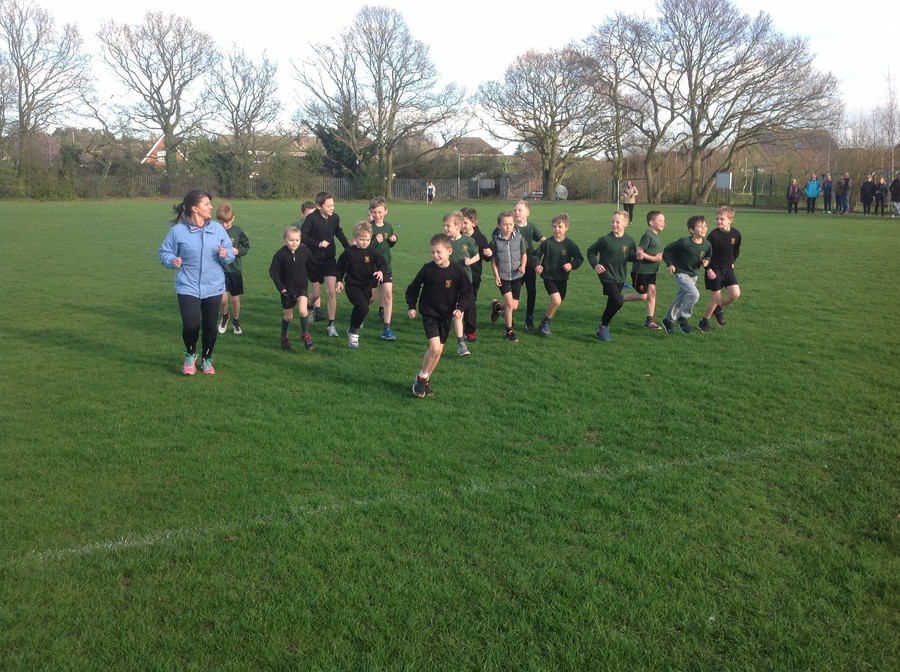 All our children showed great resilience and determination throughout all the races.
Well done to Darcy, Ella, Harrison, Henry and Ethan for representing Year 6! Special well done to Harrison for coming 2nd in his race.
Also a special well done to Freddie for coming 2nd in the Year 3 race.
To all of our fabulous cross country runners, well done to all of you and thank you for representing our school!